For all the beans! (Without using any beans.)
Around here, after great communications, comes great food. Whether it's bagel Tuesday or leftovers from a lunch meeting, we're partial to some fabulous fare.
That's why we're proud to announce that our very own Joseph Lemmons (interactive designer & developer by day, and apparently a chef by night) was part of the team that won the Five Points 29th Annual Chili Cook-Off. His team, Blazing Saddles, had their chili chosen as the best in Columbia and beat out 29 other fiery competitors. The event took place on Saturday, November 12, 2016, playing host to over 4,000 chili fanatics.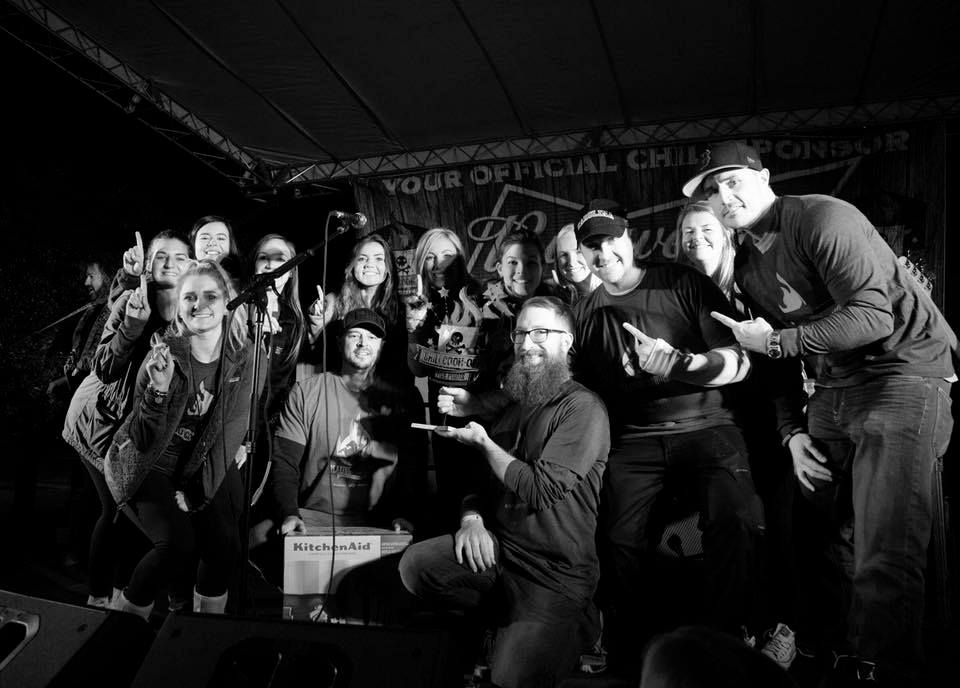 The inaugural Five Points Chili Cook-Off took place in 1986. Today, it has grown to become one of Columbia's most favorite and popular events. Dozens of teams from around SC set up their custom kitchens early over two-blocks and hand out thousands of cups of chili to raise money for local charitable groups. This year's recipients were Happy Wheels, Venture Crew, Bombshells, Sustainable Midlands, COR (Columbia Opportunity Resource), & Special Olympics of South Carolina.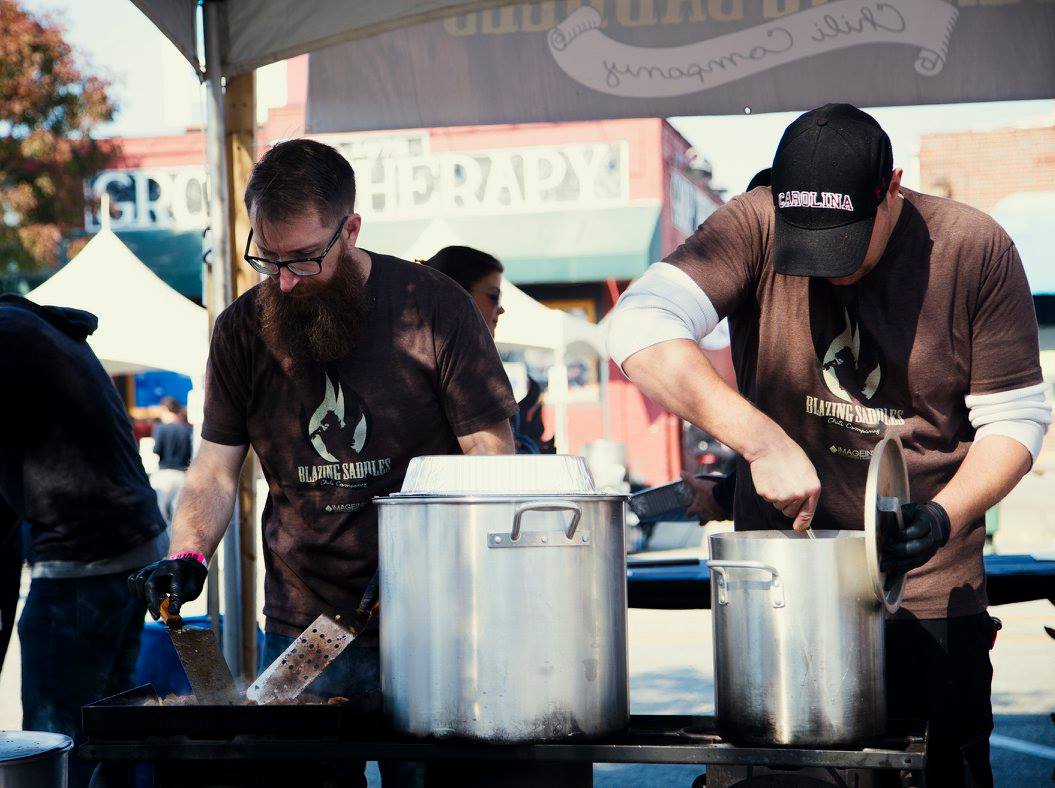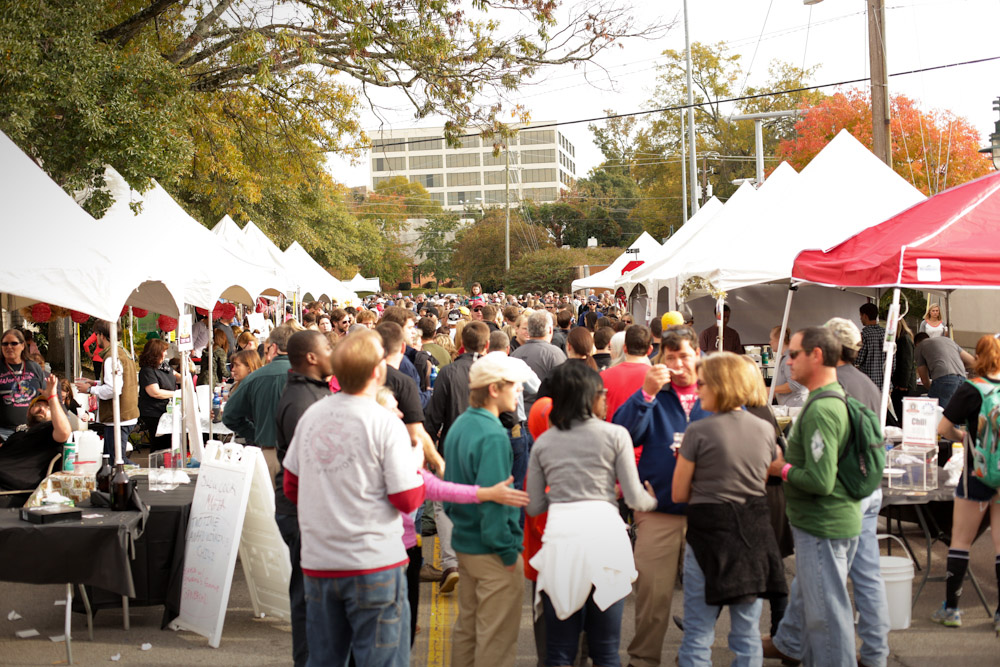 Joseph is one of three founding members/chefs who created the team, the recipe and the swag. This is their 3rd consecutive Five Points Chili Cook-Off and the Blazing Saddles team has taken home two first place overall victories. Also under their belts is a 4th place finish at this year's Palladium Society competition, and a finish just outside of the top three in the 2015 International Chili Society circuit in Belton, South Carolina. Next up, as members of the International Chili
Society, Blazing Saddles is trying to get placement to take their chili into national competition.
Blazing Saddles describes their chili as, "Hot, delicious and full of meaty goodness." Of course we asked for the recipe and this is all Joseph would say, "It's Texas style (that means no beans), made with pork, beef and bacon. We have a proprietary blend of spices, peppers and marinades that build a slow heat, not a quick, spice kick. You can enjoy the flavors without destroying your tongue." So you could say they won all the beans without using any beans.
And as far as the team name, "It just came from a mutual love of the movie. We wanted something fun and cheeky. We knew we wanted a spicy chili. We also wanted our team name to reflect that and leave room for great chili name tie-ins."
So congratulations, Joseph and the rest of the Blazing Saddles team. Oh, and per your request to make that award-winning chili for closed-door client meetings, we'll get back to you.