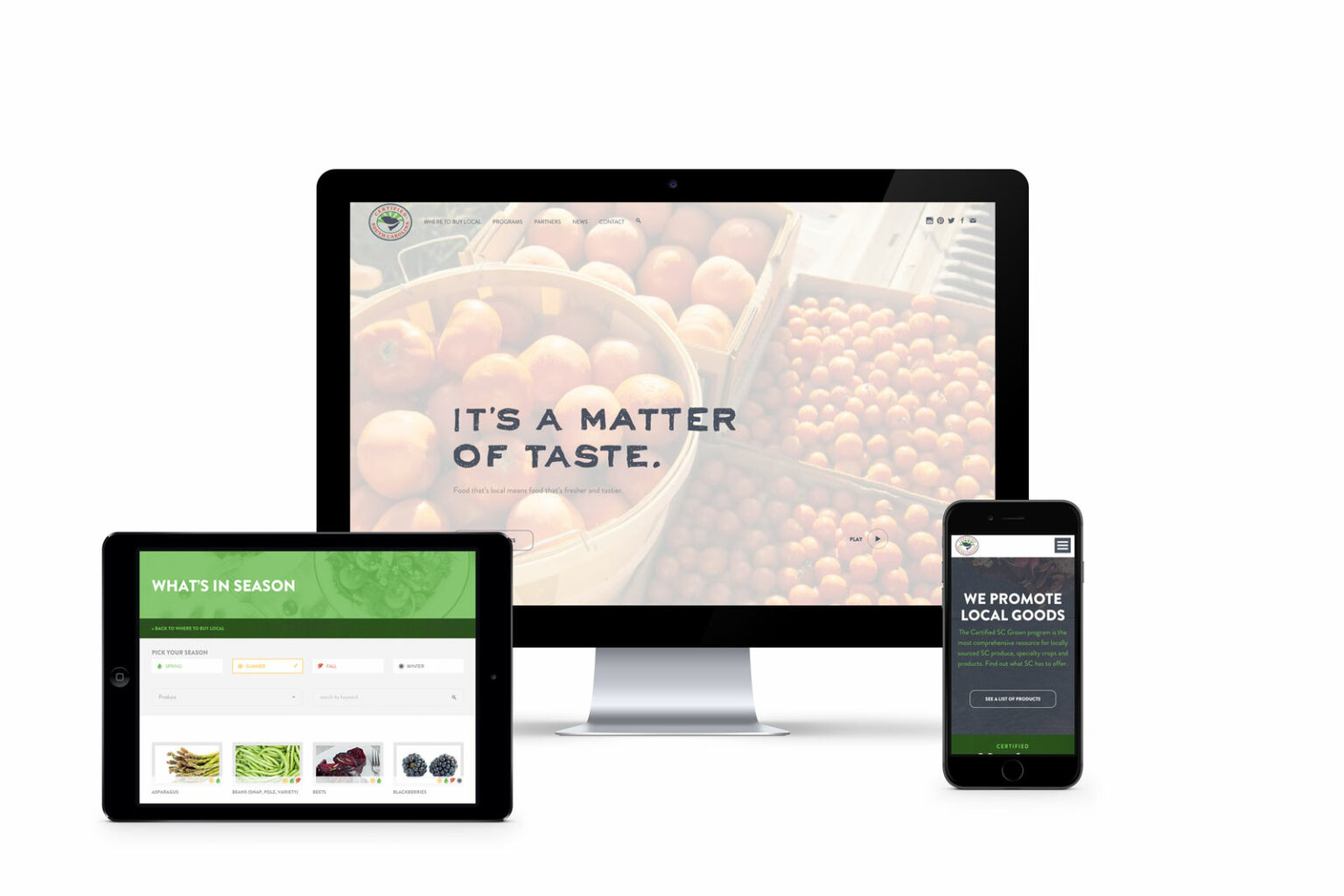 It's now easier than ever to find the produce and products that you love most. That's because the new Certified SC Grown website has launched and now you can find more than 150 Roadside Stands, over 120 Farmers Markets and products, and a growing list of greater than 1,500 members.
The Certified South Carolina program is an exciting cooperative effort with farmers, processors, wholesalers, retailers and the South Carolina Department of Agriculture (SCDA) to brand and promote South Carolina products. When consumers can easily identify, find and buy South Carolina products, they are taking home fresher, tastier foods and supporting local farmers.
One of the most helpful features on the site is the What's in Season tool, which allows users to sort products by when they're in season and find out where they can buy those products at a local certified roadside market or a community-based farmers market.
In addition to the new Certified SC Grown website, we have also just launched a new website for Fresh on the Menu. The site houses information that previously could only be found on the Fresh on the Menu app, giving you the ability to search for Fresh on the Menu restaurants close to you and pin featured recipes of local chefs to Pinterest.
So this weekend while you're celebrating the 4th with friends and family, use these new tools to serve the freshest, tastiest food from the great state of South Carolina.