Chernoff Newman's Danielle Salley and David Campbell achieved national recognition at the American Advertising Federation (AAF) National Conference, Admerica, May 28-31, in Boca Raton, Florida. The annual conference brings professionals together to educate, collaborate and award individual achievements during the last year.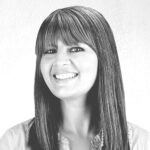 Danielle, an interactive designer and developer, received President of the Year award for her achievements as leader of AAF of the Midlands. The Columbia-based club also walked away with the first-place awards in Advertising Education and in Membership, as well as second-place awards in Programs, in Diversity and in Public Service. The combination of these awards led the team to the noteworthy award of National Club of the Year. Salley credits her award of President of the Year to the successes of the club and their achievements over the last year.
Danielle has high hopes for the future of the club saying, "I hope our great advertising community in Columbia continues to ride the wave of momentum from this recognition and that we continue to grow over the next decade".
David, our president and COO, was elected to the AAF National Board of Directors during the conference.
"It's very exciting to be involved with this association," said David. "I appreciate the chance to represent the diversity and talent of our advertising club members at the national level."
AAF is the nation's oldest advertising association, and the only association that represents every facet of the industry.
Chernoff Newman is proud to be part of a thriving advertising and marketing community in Columbia. AAF of the Midlands was founded in 1955. The club is open to all professionals involved in the fields of advertising, marketing or communications. AAF of the Midlands provides education and professional development opportunities for its members. For more information about the organization visit www.aafmidlands.com.