This Halloween, we went Spooky.
We know that we are adults. (At least some of us do!) But the kid in all of us come out this time of year. Our themed party brought out the spooky in the staff this year. The Halloween party committee – yes, we have a committee – put together some awesome materials that got people freaked and we wanted to share that tingly feeling with each of you. So, take a look – even if you have to peek through your fingers – at everything we produced in house.
Logo Design
Email Teaser
https://vimeo.com/188290234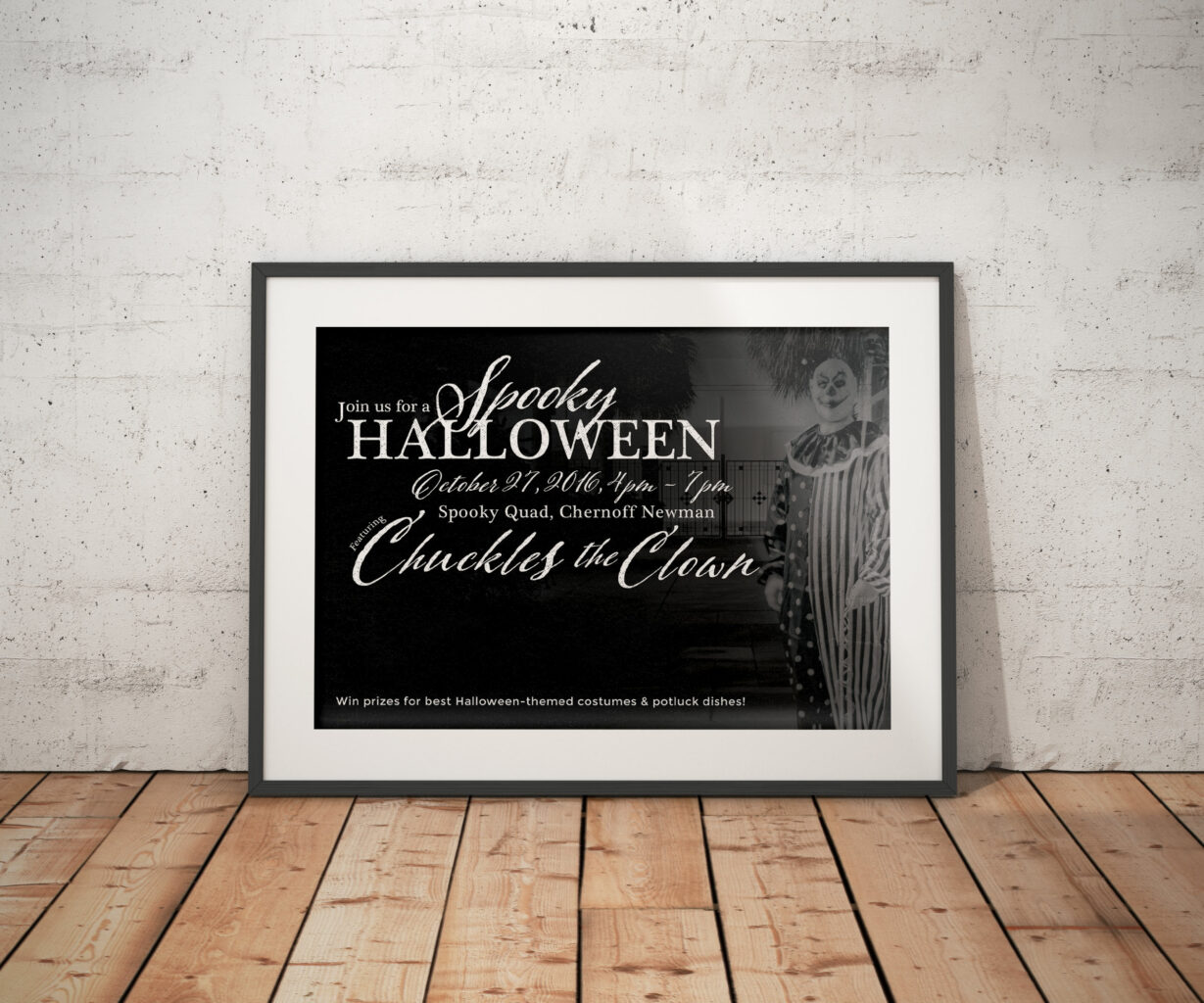 Poster Design
Invitation Design
Website Design & Development
https://vimeo.com/188290379
The Day of the Party
After much commotion about who was the mask behind Chuckles the Clown, we were all surprised when he made an appearance. Interesting thing – it was no one on our staff. Until next year…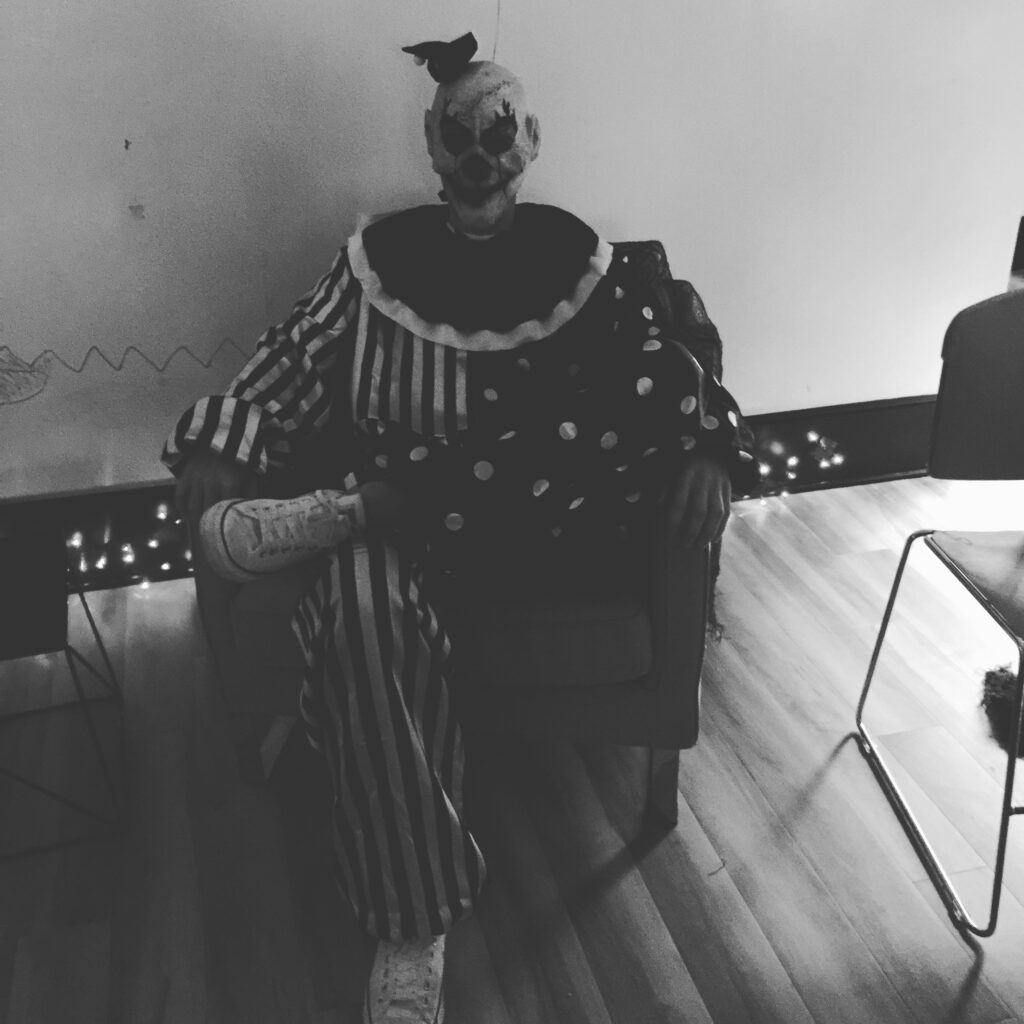 Chuckles likes to party...
Chernoff Newman 2016