https://vimeo.com/137848242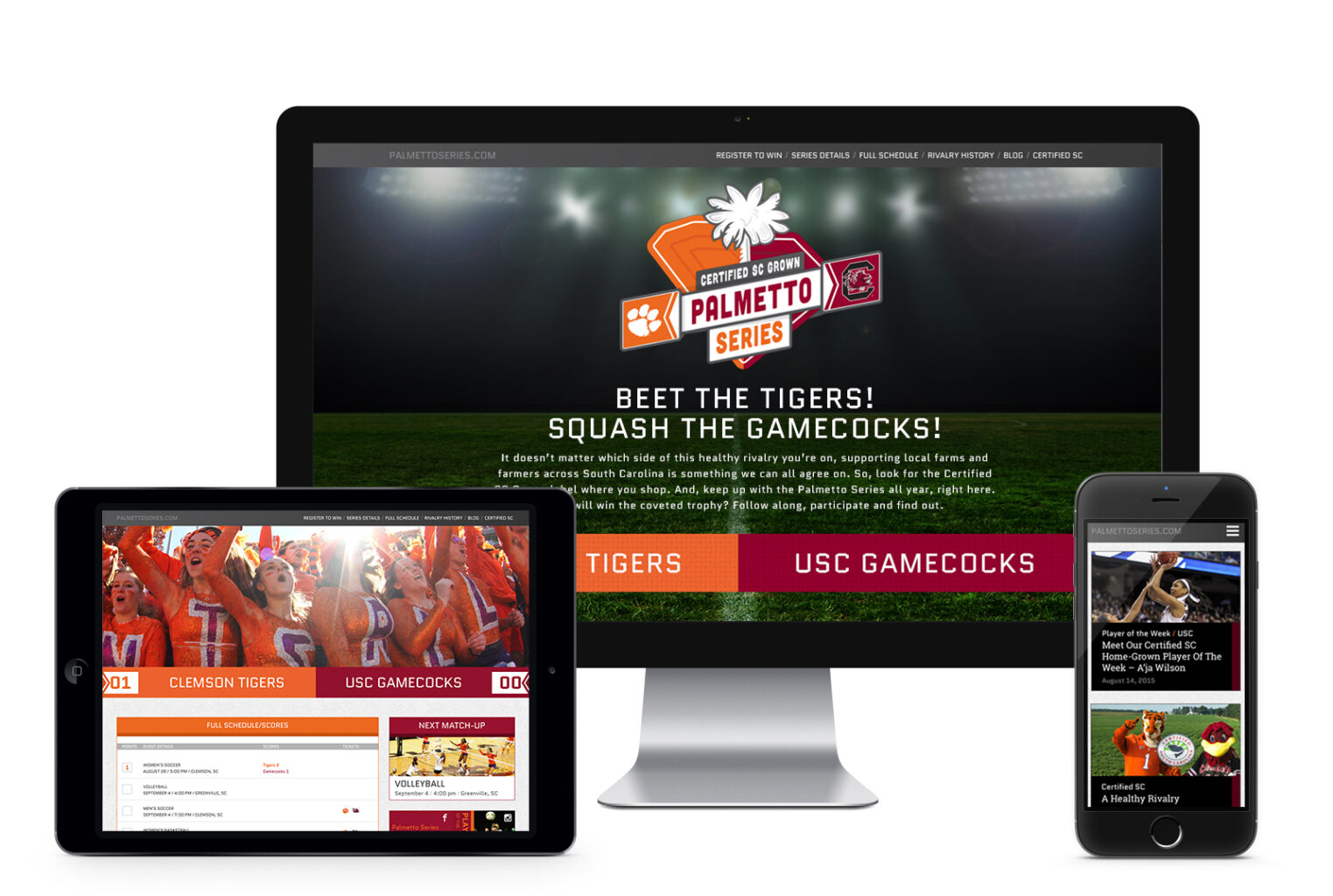 Introducing the Certified SC Grown Palmetto Series
Back in August, we helped the South Carolina Department of Agriculture, the University of South Carolina and Clemson University officially launch the inaugural Certified SC Grown Palmetto Series – offering an official name to one of the most legendary rivalries in all of college sports.
The idea is to encourage people to not only support their own team, but also South Carolina's local farms and farmers. To echo Commissioner Weathers, "We might not all agree ON the fields, but there's one thing USC and Clemson can agree on and that is what we grow IN our fields."
The Palmetto Series goes beyond just the football field using the full schedule of athletic events between Carolina and Clemson – from cross country, golf and diving to basketball, baseball, football and more. The first match up in the series was last Friday's women's soccer game. 
As the two universities compete throughout the year, each will earn a point for a win. The year's overall winner earns bragging rights and the coveted Palmetto Series trophy. The series will also take into account academics and community service efforts to feed the hungry in South Carolina.
You can keep track of who's on top by visiting the Palmetto Series site.
You know who I will be rooting for.
– Trevor