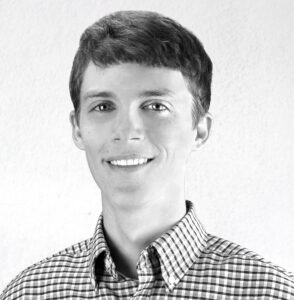 We've added another digital pro to our Columbia office, and we can't wait to introduce you Jonathan Mayhak, our newest application developer.
A University of South Carolina graduate, Jonathan has more than five years of professional experience. He excels at creating and developing Web, iPhone and Android applications. In fact, he's created his own task management Web application, co-founded the go-to application for food and drink specials, Grubbly, and has developed his own iPhone game, Supernova Pop.
Prior to joining Chernoff Newman, Jonathan worked at Servant Interactive, a technology startup, as a full stack application developer. He also worked as an application developer for Reachsmart Interactive and Clemson University as the assistant director of Web development. He currently holds a BS in Computer Science.
Jonathan is exceptionally talented and his skills will benefit our team and the present and future needs of our clients. His professional experience will ensure that each website, application and landing page (that our team creates) operates efficiently – we're thrilled to have him on board.