At Chernoff Newman, our interns receive unique and hands-on experience in various aspects of advertising, marketing, public relations, social media, interactive development, media planning and market research. The class of summer session two will be supporting the staff and clients of Chernoff Newman in many ways as well as driving their own 'group project' for a local non-profit that is near and dear to our hearts.
It's hard to believe it's already mid-July and we're ready to introduce the second session summer interns! We had a fast and exciting first session of summer interns and, like life in a fast-paced agency like CN, our internship program is always evolving. We're excited to see our internship program grow with each new group of interns – or Chernewbs as they're called around here.
Without further ado, please help us welcome our second summer session interns in the Charleston and Columbia offices:
Brennan Brown, Creative - Charleston Office
Born and raised in Mississippi, Brennan is a rising senior at the University of Mississippi and is a loyal Rebels fan. While she works towards her Integrated Marketing Communications degree and Business minor, Brennan finds her creative outlet through painting, drawing, and a love for live music. After graduation, Brennan hopes to jet-set around the world with her Goldendoodle.
Molly Chain, Creative - Charleston Office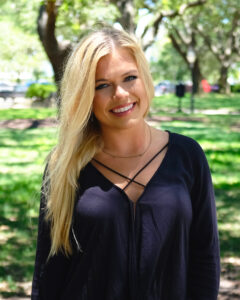 The other-half of Charleston's creative duo, Molly is also an Ole Miss student hailing from Columbus, Mississippi earning a double-major in Integrated Marketing Communication and Studio Art with minors in Business Administration and Italian. She loves to spend her free time painting and listening to her favorite band, the Red Hot Chili Peppers, and has plans for a mural on the side of a restaurant in Oxford. Molly's dream jobs include being a set designer for a magazine, event planner for an art gallery or a well-known painter.
Simone Scanga, Marketing - Charleston Office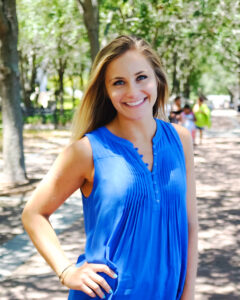 Hailing from Pittsburg, Pennsylvania, Simone is the Charleston Marketing Intern. The rising senior at the College of Charleston is majoring in Marketing with an Entrepreneurship Minor. If she's not in the library or the office, you can catch her at the beach, working out, hunting for vegan restaurants or jamming to EDM music. After graduation she plans on continuing her marketing experience and one day owning her own business.
Bryan Cole, Account Management - Columbia Office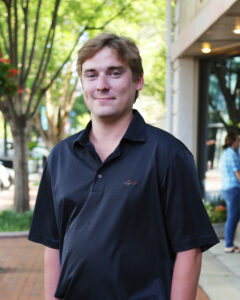 A Charleston native, Bryan is spending his summer in the famously hot capital city as one of two Columbia-based Account Management interns. A rising junior at the University of South Carolina, Bryan is pursuing a Marketing degree with a minor in Psychology. A true Charlestonian, Bryan can be found on the beach and grilling with friends all summer and cheering on the USC Gamecocks and Carolina Panthers during football season. After graduation, he has hopes to continue working for a marketing agency.
Kendall Hauser, Media - Columbia Office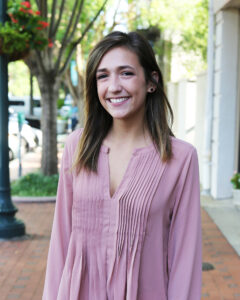 Kendall is a rising senior at the University of South Carolina, bringing her vast experience to our Media internship. Born and raised in Mount Pleasant, Kendall loves camping, hiking and road tripping with her friends. She believes in "ballin' on a budget" and is an avid hunter for one-of-a-kind treasures at thrift stores. After she completes her Advertising degree in May, Kendall hopes to move to New York City and dive head-first into fashion advertising – the perfect combination of her two passions.
Kathryn Huntley, Account Management - Columbia Office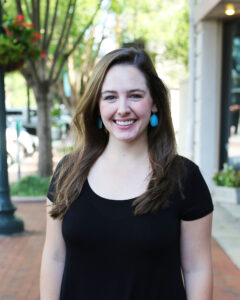 A Columbia local, Kathryn left home to join the Generals at Washington and Lee University in Lexington, Virginia. When she's not working towards her major in Business Administration with a minor in Creative Writing, Kathryn is singing in choir, taking voice lessons and playing golf. Kathryn is looking forward to traveling after graduation and hopefully landing her dream job: writing and singing jingles.
Sally Mobley, Marketing - Columbia Office
Originally from Lancaster, South Carolina, Sally is our summer-long practicum student working towards her Master's in Mass Communication at the University of South Carolina. A Wofford College alumna, Sally earned her undergraduate degree in English with a minor in Business. The proud cat-mom to Ernie enjoys a wide range of music, from Nicki Minaj to country and everything in between. After graduation, Sally is interested in expanding upon her public relations and creative experience.
John Seibels, Public Relations - Columbia Office
John is a rising senior at the University of South Carolina's Honors College with a double-major in Political Science and English. When he's not in the library, you'll find the Charleston-native racing sailboats, jamming to music and catching up on his favorite books. With his background in environmental policy, John hopes to have a career in law – but first, he hopes to spend a year after graduation working as a mate on a yacht in the Mediterranean.
We are currently reviewing applications for Fall 2017 which will begin on September 4th.  If you are interested in applying for an internship at Chernoff Newman, please email Virginia Adams at Virginia.Adams@chernoffnewman.com.