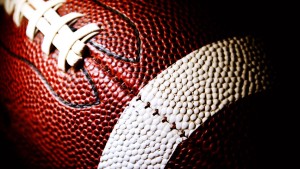 The Super Bowl isn't just a game anymore – it's a spectacle– an event where artists pay for the opportunity to perform during halftime and the ads can drive more conversation than the on-field action.
In 1967, an ad during Super Bowl I on NBC cost $37,500. This year, NBC's asking price is $4.5 million.
This price for a 30-second commercial has average viewers questioning the decisions of companies like Budweiser, Doritos and Hyundai whose Super Bowl commercials stole the show last year. Yet, when you break it down, is $4.5 million really a ridiculous amount of money to spend on 30 seconds of airtime?
It's not. In many respects, it was riskier to spend $37,500 on an ad during Super Bowl I. In 1967, TV was the only medium, so you were only reaching the number of eyeballs tuned into the game at the exact moment your ad aired.
Today there are multiple platforms for finding, sharing and discussing content. In an increasingly integrated digital marketplace, TV is just one outlet for your ad.
Therefore, today's $4.5 million price tag might not be as ridiculous as the average viewer may think. Most of the "Super Bowl ads" have already been available for viewing online for weeks. Viewers are discussing what they see on social media, creating awareness and impressions that drive others to the ad.
Let's talk beer… well kind of. The most popular commercial aired during Super Bowl XLVIII was Budweiser's "Puppy Love." The ad cost $4 million to air and was seen by 111.5 million viewers during the game and 56 million on YouTube (167 million views total), making Budweiser's cost per 1,000 views, or CPM, only $23.
Considering the $20 CPM ($344,827 to reach 17.1 million viewers) for the Big Bang Theory, which airs weekly in primetime, $23 isn't too bad for the biggest media event of the year.  And although the cost per views for the Super Bowl may have increased 1400% since 1967, understand that the cost of a Budweiser has increased nearly 450% since the first Super Bowl Sunday.
NBC will tell you that $4.5 million for a 30-second spot is a bargain, and rightfully so. Taking social media alone into account, they think the value of appearing during the Super Bowl is closer to $10 million.