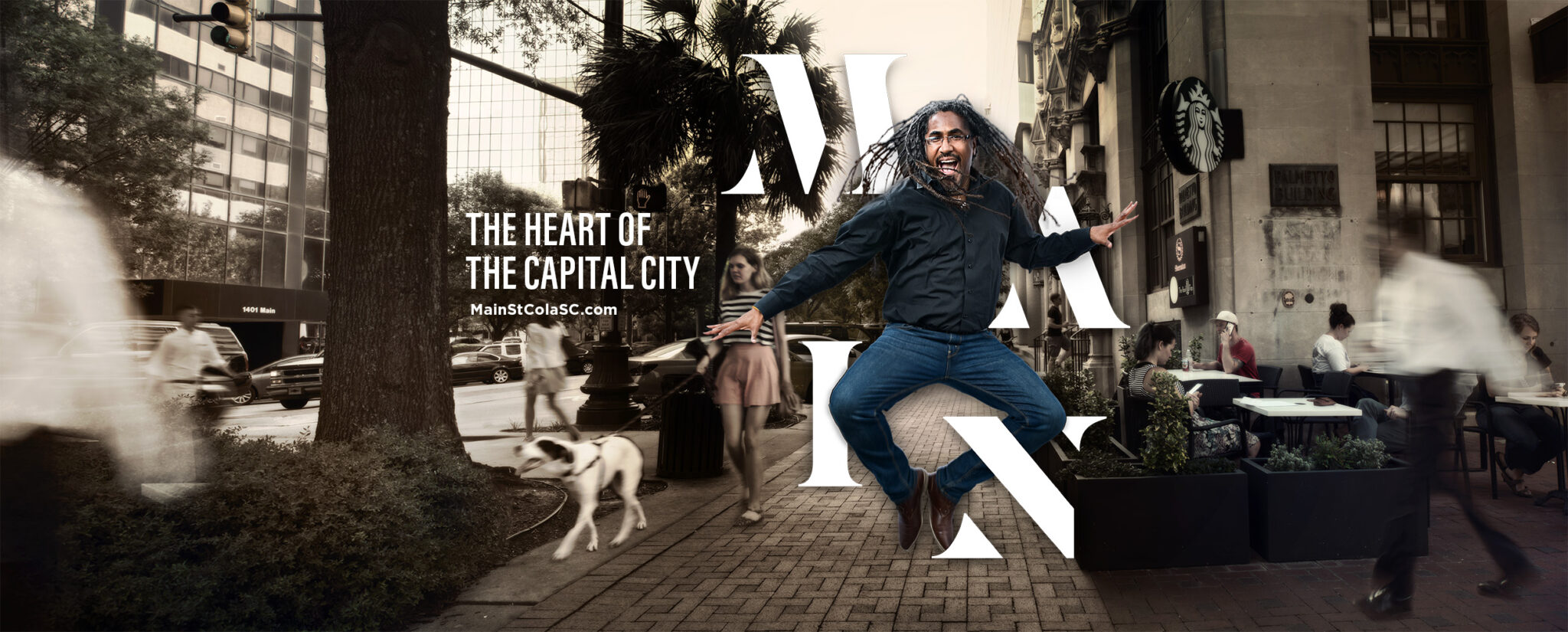 What comes first - the chicken or the egg?
In this case, do businesses or people come first? City Center Partnership knew it was at a critical mass – businesses were continually showing interest in the area and people were starting to spend more time there. So what was missing? A brand for the residents and visitors to connect to, engage with and embrace as growth continued.
The nine-block area that makes up Main Street District is full of diverse and eclectic offerings. The people who visit are just as interesting. Our goal is to bring a metropolitan and vibrant campaign to the area that combines the unique detail of the buildings, the progressive people who live and work here and the artisanal events that happen only in and around Main Street.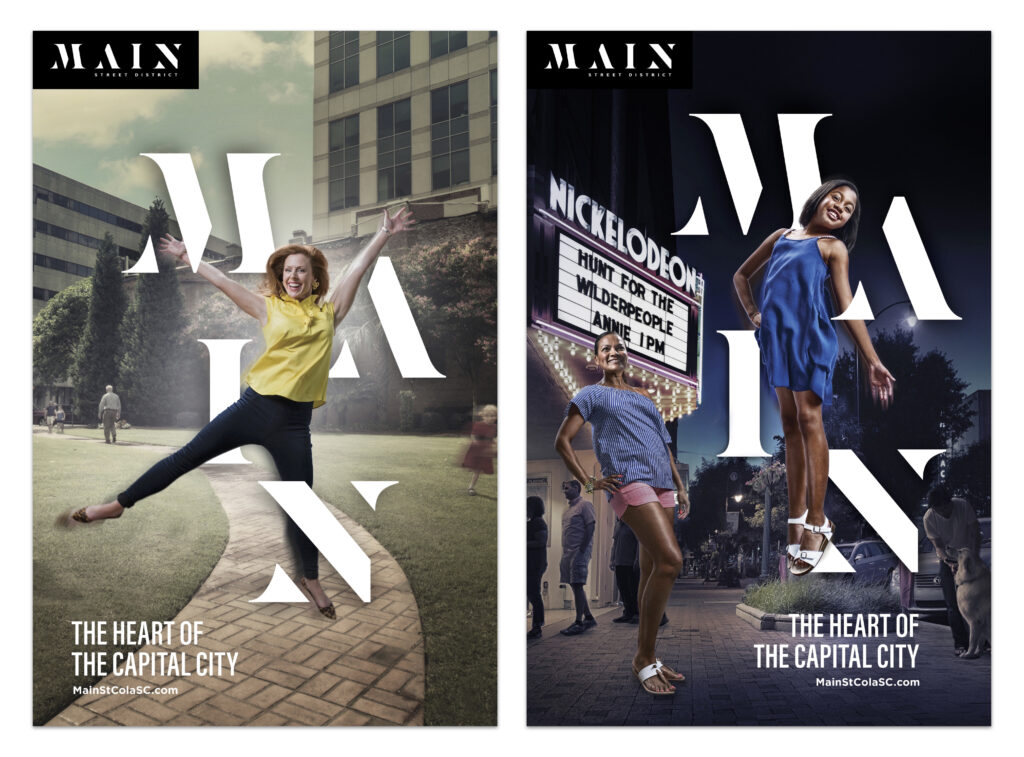 Defining the area of the District is an important focus for the campaign, so throughout the space you'll find pole banners, markers with associated block numbers, parking garage signage and utility boxes that feature the campaign imagery.
Also important – letting people know what's going on when in the area. The fully responsive website created does just that – and provides a way to showcase the businesses operating here.
Soon, you'll find businesses identifying themselves with the mark, as well as people wearing t-shirts and carrying koozies with the moniker. We hope to see you sporting the brand around town. And we look forward to watching Main Street District grow – both with more people and more businesses.