We have been honored to serve as a strategic communications partner to The Echo Project for more than a year. Once the site of a segregated movie theater turned KKK museum and American Nazi Party Headquarters, the Echo Theater in downtown Laurens, S.C., symbolized hate and injustice for decades. Chernoff Newman led the public relations efforts surrounding the theater's historic May 27 marquee lighting event. With the first lighting of the theater marquee in 25 years, The Echo Project took a symbolic step in reclaiming this space and transforming it into a place to celebrate diversity, healing and forgiveness.
Chernoff Newman provided pre-event and on-site media relations support, garnering coverage from national news programs such as CBS This Morning (below), and numerous regional outlets, including The Post and Courier and The State.
At the event, Walmart, the state's largest private employer, presented a $75,000 donation to The Echo Project in support of its mission to rebuild the theater into a place of healing.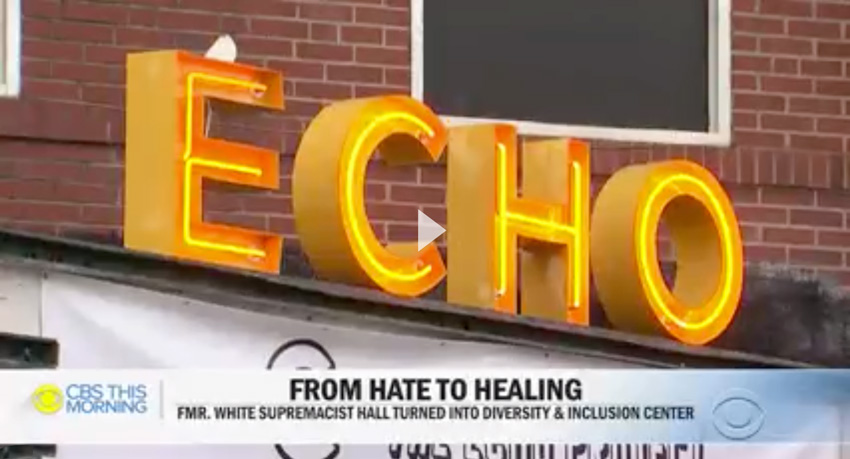 If the story of the Echo Theater sounds familiar, it's because the Sundance Award-Winning Film BURDEN, starring Forest Whitaker, tells the story of Reverend David Kennedy, Pastor of the New Beginning Missionary Baptist Church, who began his decades-long fight to transform the theater and show that change is possible in 1996.
Our team looks forward to following the renovations process as the theater becomes a center that fosters conversations around justice, forgiveness, and reconciliation through community-driven education and leadership initiatives. To learn more about the incredible work The Echo Project is doing, please visit rehabhate.com.
Building Strategic Partnerships
As an integrated communications firm, we combine creativity with business know-how to deliver cross-channel solutions based on research. Put us to work for you on your next project. Contact me and I'll be in touch.