Join me in welcoming Carrie McCament, a real advertising maverick, as our new chief executive officer.
As we are currently in the midst of our 50th anniversary, we realized the one thing that has been constant is our willingness to change, to evolve, to innovate and celebrate. And today, we celebrate the addition of Carrie to our talented team.
Carrie has over 30 years of marketing and business development experience with mid-sized and major agencies and holding companies IPG, Omnicom and Publicis. She has led business-building strategies for some of the world's largest and most recognizable brands including Samsung, Bank of America, General Motors, M&M Mars and Hallmark.
Carrie gives us the experience, energy and proven record to drive our growth across the nation. Her national mindset, customer-centric approach and keen intuition drew us to her and will be key in propelling our client-focused growth.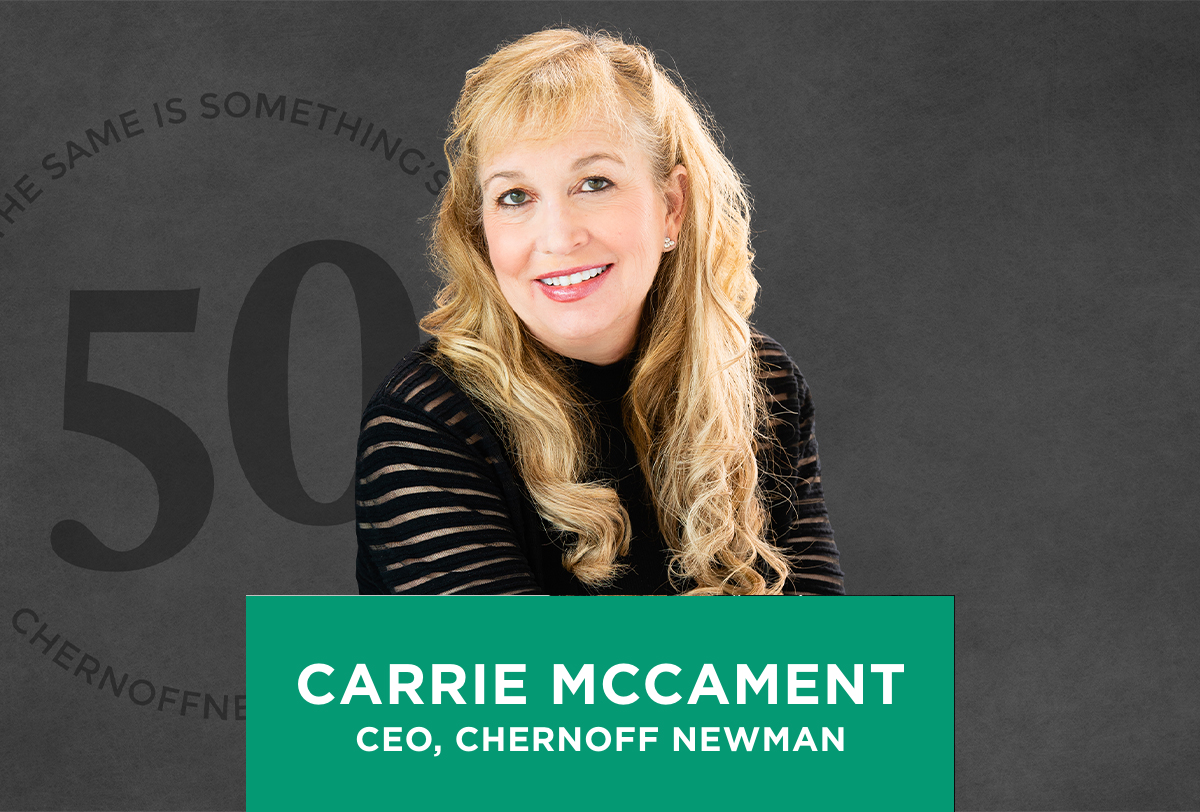 She knows our markets and those markets we expect to expand into. She understands the national market and the Carolinas. She helped to lead the growth of Winston-Salem-based Mullen Lowe. Most recently she led the client engagement team and helped to deliver year-over-year record breaking growth at Charlotte-based Wray Ward.
I knew the first time I met Carrie that she was the right person to lead Chernoff Newman into the next 50 years. We connected immediately upon my learning that she spent part of her high school years in Hartsville, South Carolina, where her father was a Sonoco executive. It got better when she shared that she had spent her first two years of college in the Journalism School at the University of South Carolina. We had lots of fond memories to share.
As I complete my 25th year as CEO, I welcome Carrie, knowing fully, that she has the tenacity, energy and willingness to lead Chernoff Newman through continuous innovation and success.