Working in this industry is interesting. At Chernoff Newman, we have a range of clients in segments that include energy, healthcare, food and beverage, retail, agriculture and education clients. I've always appreciated the kind of behind-the-scenes access we have and the industry-specific learning that comes with it – especially when it comes to little tidbits of information that will score you points on your trivia team.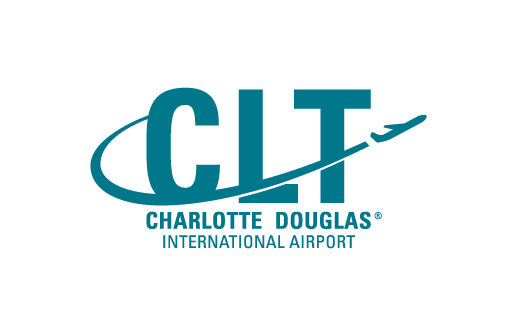 For example, we work with Charlotte Douglas International Airport (CLT). Did you know most airports around the world get their three-letter codes from the International Air Transport Association in Montreal, Canada? So next time there's an aviation category for trivia, now you know. By the way, railway stations have them too.
The parking dilemma
That brings us to the topic at hand, our new online booking campaign for CLT official parking. We all know parking at most any airport can be overwhelming. Not only can finding a space be a challenge, there are choices like hourly, daily, long term and other options.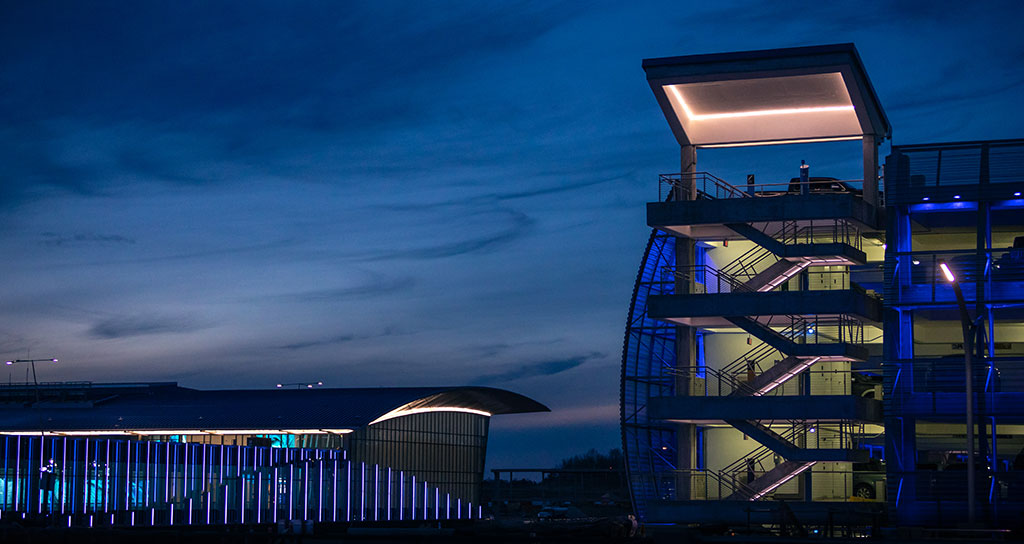 In addition, there's a growing number of off-site parking facilities as well as other options for getting to/from the airport, including ride-share options. So, CLT decided to #simpliFLY everything and make the whole user experience more enjoyable. They had already been working on developing an online parking reservation system, and with a steady return in the number of people flying out of CLT, now was the ideal time to introduce it. Our role was to create a campaign to get the word out to both leisure and business travelers.
Find Your Happy Space
Their offering is simple enough – let travelers book a parking space at CLT online, just like one would book a ticket for a flight. Through the campaign, we wanted to convey that booking with CLT is not only easier, it also makes traveling less stressful and saves time. After all, why waste time circling through an off-site garage when you can have a space guaranteed in the lot you choose – much closer to CLT.
That's when we thought, what if the ease of finding a parking space through online booking not only made people smile, it also put a smile on their vehicles. So, we set out to find vehicles that already had a bit of smile built into their design. It was the beginning of CLT's 'Find Your Car's Happy Space' concept.
We 'auditioned' a small fleet of vehicles, and about a month and a couple of photoshoots later – including one freezing cold, windy morning – we had photographed nearly a dozen cars, trucks, SUVs and minivans. And, using a little Photoshop magic, we enhanced those smiles so they would be instantly recognizable as cars that are happier parking at CLT. In other words, they found their happy space.
The overall campaign includes outdoor, digital banners, social media placements and radio that features the voices of different car personalities and what their happy space means to them.
When you fly, give it a try
Like we say in the campaign: You booked your flight. You booked your seat. Why not book your parking? Next time you're flying out of CLT, visit parkCLT.com. There are no hidden fees, you can save up to 60%, choose your lot and modify or cancel a booking at no cost. In our experience, the earlier you book, the more you save.
Come fly with us
Find Your Happy Space is just one of many integrated campaigns that has really taken-off for CLT Airport. We invite you to check out #simpliFLY, which promotes CLT's all-in-one app, and Loading, designed to raise awareness about Destination CLT.
If you're looking for a fun, unique and intelligent crew to help make your marketing strategy soar, reach out to us. Let's fly together.